Paul is always very encouraging.
Paul is always very encouraging. I've been training with him since Christmas and feel my fitness has really improved. He's very good at adapting and improving my routine to support my progress. Wish I'd signed up sooner!
Paul is an exceptional PT
Paul is an exceptional personal trainer – always looking to improve performance but careful not to overextend . The sessions are easily the best 60 minutes of my week; well paced and enjoyable.
After first consultation, a tailored program was created for my needs. Since starting, my fitness level and weight loss has improved.
I would strongly recommend Paul as personal trainer as he is very dedicated to help you towards reaching achievable goals regarding your health and fitness.
Very professional and personable
As a women 'of a certain age' I was very keen to go into my dotage as fit as possible. I started training with Paul and within a few weeks I noticed how much fitter I was. He was very sensitive to my physical strengths and weaknesses and gave me excellent advice on how to achieve my goals. He is very professional and personable and I'm very much looking forward to joining his Tai Chi class. I'm so pleased to have meet him.
Transformational
With a gentle but committed presence, Paul has convinced me that I can get stronger and improve my fitness. He is fun to be with and so training is not a chore.
For people like me who who don't enjoy training usually, his gentle encouragement is transformational.
Catherine Fennimore
Personal Training
Fantastic
Paul set me some exercises to address an old injury which has caused me balance issues and weakness on one leg for many years. After seeing about 6 different physiotherapists over the years I can honestly say Pauls exercises are the most fun to do whilst really addressing the root of the problem. Because the routines are interesting and relevant they're easy to keep doing and get good results – Fantastic! Huge thanks Paul!
Hi Paul, Many thanks.
Hi Paul,
Many thanks for the sessions, they were excellent and you showed me all kinds of interesting techniques from tai chi to chi gung to boxing moves.
All in all extremely good personal training
Best regards
Micheal
I've been training with Paul
I've been training with Paul for a few months now and am really gaining from it. I have personal training sessions and Paul really knows his stuff! Runs a great personally defined session for me that pushes and works me and it's fun and enjoyable
Jean Maccormack
Personal Training
I'm new to the personal
I'm new to the personal trainer thing and Paul has been a great motivator. I enjoy the variety of our one hour session. I'm trying exercises and machines I would never have done on my own. I leave the session feeling I've worked parts of my body I didn't know existed! He listens to what I feel my target areas are and encourages me along the way.
Thanks Paul!
Highly recommend!
Paul has been a friend and one of my main Taiji training partners here in London. He has a background in Chinese medicine and an extensive knowledge and deep understanding of the Old Yang style Taiji system, as part of the WTBA. Paul's classes are fun and energizing, covering everything from balance and grounding exercises, to physical fitness, as well self defense. I would highly recommend giving this class a shot, whether you are an experienced practitioner or a total beginner, Paul's class is the right choice!
Paul is a wonderful teacher.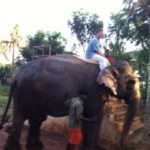 Paul is a wonderful teacher.
Paul Underwood is a FANTASTIC teacher and kind in his lessons a very good 5 stars.
Amelia Marley
I have been a student of Master Paul on and off for about ten years and have benefited greatly from his teaching not only of yang style tai chi, but have learned a lot about chi gung and acupressure. I look forward to further instruction.
Simon Masterton-Smith
"I am a new student of Paul's and am enjoying my weekly lessons with him. His teaching is very clear and he has the ability to break down difficult concepts and movements into simple steps so that you progress. Taijiquan has its fair share of esoteric and mystical ideas but Paul's approach is to teach that which is practical and with proven health benefits."
Gerald Chan
I had a general sense of well being and increased energy from your classes. They also helped with various aches and pains.
Philip Hill
I took up tai chi some years ago after a recommendation from my osteopath following a shoulder injury. My shoulder is now ok but I kept up with the tai chi as I enjoyed it so much.
Paul's classes are informative and students progress at their own pace.
It takes time to get some of the moves but Paul is patient and never seems to tire demonstrating them, or breaking them down for his students. I thoroughly recommend both of his classes at Morley.
Ingrid Johnson
After four years of amazing tai chi classes with Paul, I still learn something new each week.
Caroline Eason
Paul's qi gong sessions were the perfect start to the day for our physician health conference. Attendees were relaxed and invigorated, and took an open-minded approach to learning into the conference.
International Confrence on Physician Health 2014
British Medical Association
Paul I would like to say how much I enjoyed & benefited from your teaching in every way.
Over the years the class developed & progressed to a standard far beyond our dreams.Your friendship/support and teaching skills were truly missed when the class closed.
Pat Chambers
"I am a new student of Paul's and am enjoying my weekly lessons with him. His teaching is very clear and he has the ability to break down difficult concepts and movements into simple steps so that you progress. Taijiquan has its fair share of esoteric and mystical ideas but Paul's approach is to teach that which is practical and with proven health benefits."
Gerald Chan
Paul Underwood is an inspirational teacher of Tai Chi because he believes in Tai Chi for all.
My first contact with Tai Chi was through Paul's classes and I felt welcome and the philosophy was of inclusion and ego less.
There was always a personal engagement and help with posture and advice.
A cup of jasmine tea and a chat at the end was always a welcome wind down.
The egalitarian nature of the sessions was an appeal and I feel that the practical no nonsense approach has helped me in many situations in life as the method was applicable to real life situations including getting through rush hour on the Tube or Metro using simple Tai Chi avoidance techniques.
The pre class chi gong abides in my life and in comparison to other teacher's I have had Paul, my first had the best instruction and understanding of Chi Gong and its specific benefits.
Paul has a realistic approach that adapts to individuals and is the best Tai Chi teacher I have encountered in the past 20 years.
Frank Rynne
I really enjoyed and learnt lots attending Paul Underwood's lessons. Paul makes the process of learning Tai Chi easy and very interesting. Paul shows control and experience in the teaching of this ancient art as he provides just enough information for you to progress. Paul is very precise and clear when teaching the different movements that make up the Tai Chi exercise table. But this is only where fun starts as Paul will also provide you with lots of information that will help you to achieve the different subtleties of every position and movement. His knowledge of acupuncture and martial arts help him to provide context to the different table's movement and posture.
When I attended the Tai Chi lessons with Paul I was in the process of getting out of a bereavement depression. I found Tai Chi to be the perfect type of exercise, as it was a mild form when I couldn't push myself to do much. I was surprised how both mind and body were equally engaged in the process. The levels of concentration needed to perform this type of exercise, helped me greatly to relax. It was also beneficial the mild and gentle movements and stretches that involved the vertebral column that helped me the release my back tension and pain related with my depression.
Carlos Rodriguez
Paul is a phenomenal teacher; I attended the T'ai Chi Ch'uan (Yang style) beginners class and learned so much in a short time. The classes were fun and relaxing, Paul explained movements vividly which made them easy to learn. I thoroughly enjoyed the experience and signed up for intermediate classes.
Toks Falola
Dear Paul,
You truly are a fabulous teacher and healer and I appreciate your inclusive style. The classes have been thoroughly enjoyable and very beneficial and I really enjoy coming. You do make everyone feel welcome.
Thanks again!
KW